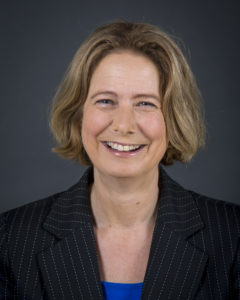 Dear Community Members,
As President of Diablo Valley College, I welcome you to the latest edition of CareerFocus. Here we address what is on everybody's mind: "What is the new normal? And what is our path forward, with so much change related to COVID-19?" In this issue, you'll learn more about our business and allied health programs. You'll discover how work experience can be turned into credit toward a degree. You'll learn strategies for online success, and explore our fully online certificate programs. I will share our college's physical changes, as we build new facilities that ensure DVC continues to be the center of excellence our students and community expect.
Your safety is our first priority, so I'd like to share how we have adapted to the sudden changes brought on by COVID-19. It has taken only a month for unemployment rates to climb from record lows to numbers that have not been this high since the Great Depression. COVID-19 has changed the way we live, work, and socialize. We began the spring semester, as we always do, with a wide mix of in-person, hybrid, and online classes. Within weeks, rising infection rates made clear the need to shelter in place. To keep our beloved DVC community safe, we pivoted to a fully online format. We are working closely with state and local officials, and expect our fall semester to be a mix of hybrid and online courses to respond to uncertain conditions.
Fortunately, online teaching is not new at DVC; the volume is simply higher now due to the quarantine. In fact, some of our faculty first started teaching online many years ago. We are continually exploring ways to enhance online learning to ensure your success. Our support services, including financial aid, tutoring, and counseling, can help you achieve your goals. We are here to help you get online, learn online, and contribute to a world that – more and more – is conducted online.
Experts feel there is hope we might emerge from this crisis as quickly as we entered it. I expect our road back to "normal" will contain a healthy dose of caution, and we will lean on science and our elected leaders to get us there safely. Sadly, some lives have been lost, some businesses have closed, and many members of our community have lost their jobs. With all of this change, the world will be a different place and we will need to adapt. Even in these times, the more education and skills that individuals develop, the higher their salary is likely to be, and the less likely they are to be unemployed. Whether you are entering adulthood, seeking additional skills, or planning a fresh start in a new career field, DVC is here to help you through this. Together, we all benefit.
Did you know that DVC began because of changes brought on by World War II? DVC was created to help returning veterans, who needed to re-tool for a world that was emerging from a crisis. We have helped community members achieve their goals, whether that means transferring to a university or starting a new career. In this magazine, you will find information about what we can help you achieve. I hope that you see something that inspires you to meet with us online, over the phone, or in person.  From DVC's start in military surplus buildings to today's modern Pleasant Hill and San Ramon campuses, we are an integral part of the Diablo Valley community. I know that we will continue to adapt to the world's changes, and I am excited to see how we emerge. 
Our community is our strength, and we will get through this together.
Sincerely,

Susan Lamb
President, Diablo Valley College