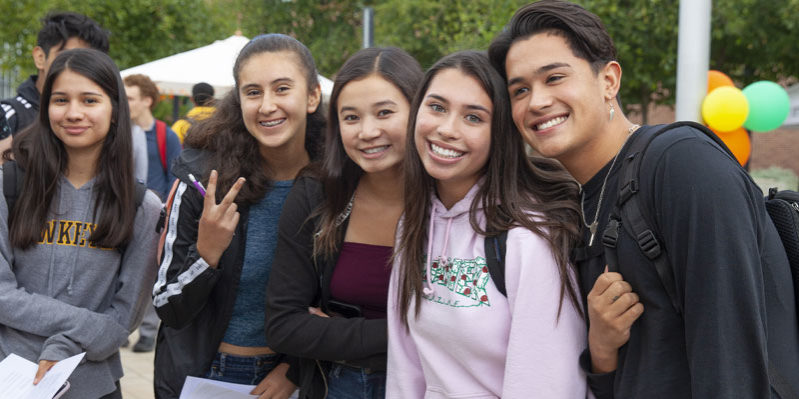 Did you know that Diablo Valley College now offers two years of free tuition? If you are a first-time, full-time student at Diablo Valley College, you may be eligible. The equation is simple:
First Time + Full Time = Free Tuition (FT3)
How to qualify
You must be a first-time college student, defined as one of the following:
You must not have attended college before, excluding the summer prior to starting at DVC.
OR  
If you have college credits, those credits must have been earned before you graduated high school. 
who ALSO completes the following steps:
Complete the FT3 Promise Program Application prior to the due date.

Submit the FAFSA or Dream Act Application.

Enroll in and complete at least 12 units per semester, beginning with the first term you enroll. You must earn a GPA of 2.0 or higher. Courses taken during the summer term are not eligible.

Maintain eligibility by completing a minimum of 12 units per term with a GPA of 2.0 or higher. Note that you must be enrolled in consecutive terms. 
How does it work?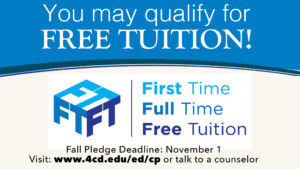 Your award will be applied to your account at the end of each academic term (fall and spring only). Once you have completed your first term as an FT3 student, you will be enrolled for the following term. As long as you meet the above guidelines each term, you will remain an FT3 student. You will receive free tuition through the end of your second year of college. You'll need to submit the FAFSA or Dream Act Application for both your first and second year. It's that easy to receive two years of free tuition!

FT3 Promise students also receive other support. Benefits include priority enrollment, advising, and more. Students who qualify for federal or state financial aid may also be able to receive help paying for books, transportation, child care, and other expenses.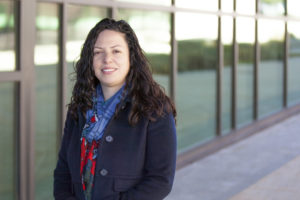 "I think making college more affordable has a positive impact. Last year, 595 students were qualified for free tuition by going through the FT3 pledge process. Of these students, 295 were eligible directly through the FT3 program. The other 350 students received their free tuition through the California Promise Grant by completing the FAFSA," said Lizette Ponthier, financial aid supervisor at Diablo Valley College. 
Questions?
For additional information, visit www.dvc.edu/ft3faq or call DVC Welcome Services at (925) 969-2106.