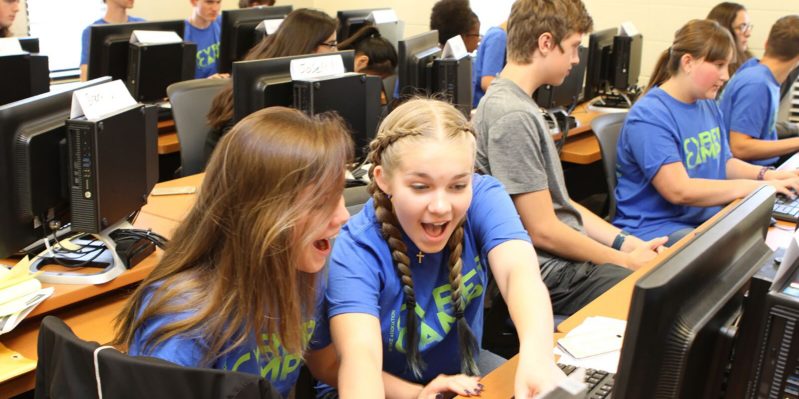 Learn Job Skills While Earning College Credit
If you are a high school student looking for something fun to do, enroll in a Diablo Valley College summer career academy.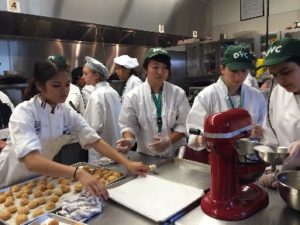 "The programs are held on weekdays, and includes activities, field trips, and a panel of speakers on the last day. Students can receive both high school and college credit. Most of the programs are one week long, but FastTRAX is two weeks long, and the Health Careers academy is six weeks long," said Noelle Lemos, Career Education Program Assistant for Workforce Development at Diablo Valley College.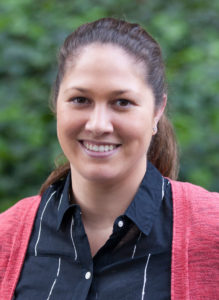 Industry partners play a key role, helping to connect skills learned to future careers.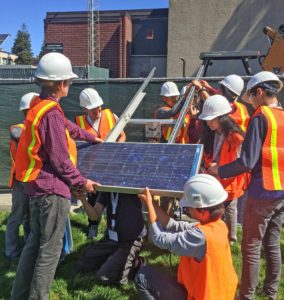 "We've worked with Chevron, AT&T, PG&E, Tesla and Advanced Manufacturing Tactical (AMTAC) and Lafayette Park Hotel, among many others," said Lemos.
Students who enroll should to be able to work well with others, follow directions, and be ready to learn in a college setting. Most of the academies are taught at the DVC Pleasant Hill campus, but the Environmental Engineering program will meet at CSU East Bay's Concord campus.
Each academy costs just $1 per college unit. Students taking the Environmental Engineering Career Academy will also be responsible for a $300 materials fee. Registration opens on April 1, 2019. For more information, visit www.dvc.edu/career-academies or email [email protected].
Career Academies 2019
Animation Workshop – July 29-August 2, 8 am – 3 pm
Business Summer Institute – June 24-28, 8:30 am- 4:30 pm
CyberSecurity – CyberPatriot Introductory Academy – June 24-28, 9 am – 3 pm
CyberSecurity – CyberPatriot Advanced Academy – July 29-Aug. 2, 9 am – 3 pm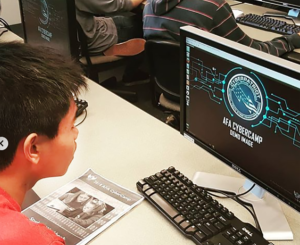 Engineering, Construction and Manufacturing Academy – June 10-14, 8 am – 4 pm
Environmental Engineering Academy – June 17-21, 8 am – 4 pm (CSUEB Concord Campus)
FastTRAX: Engineering Technology Academy – July 15-26, 9 am – 4 pm
Health Careers Summer Institute – Mondays – Thursdays, June 17-July 26, 10:30 am – 2:50 pm (open to students entering 11th or 12th grade only)
Culinary and Hospitality Academy – June 24-28, 7:30 am – 4:15 pm
STUDENT SUCCESS
Career Academies
Xander Heuer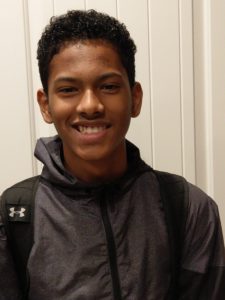 Xander Heuer has already taken the construction, engineering and robotics and FastTRAX academies. This summer, he will enroll in the culinary and hospitality academy, as well as both of the cybersecurity programs.
The 14-year old freshman lives in Pittsburg and enjoys taking classes that enable him to explore career options.
"One of my current goals is to finish high school with a 3.0 or better and take some more honors classes next year. For a long-term goal, I would like to attend a university," said Heuer.
Heuer is focused on careers related to biotechnology. He also excels in art and Mandarin and is on his high school's basketball and track teams.
"I learned a lot about coding, engineering, mechanics. One of the things I really enjoyed was the hands-on work with machines and tools," said Heuer.
"I recommend this program to others because you get a lot of work experience and you learn a lot from it, and the activities you will do are pretty fun and interesting," said Heuer.