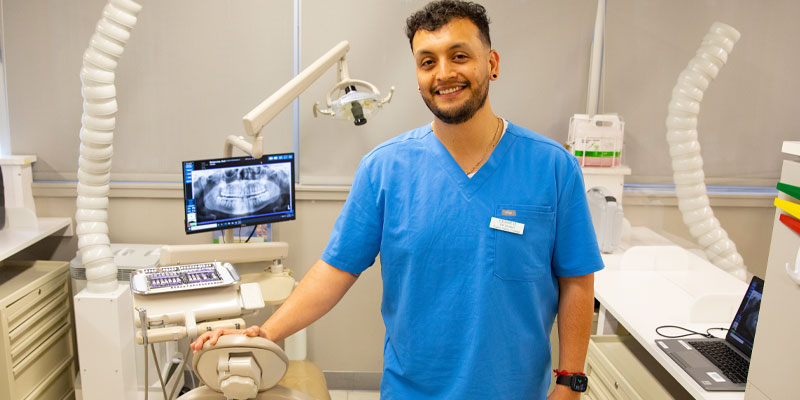 "During my first year at DVC, I was at a crossroads. While at a dental cleaning appointment, my hygienist asked me about my goals. She told me how much she enjoyed being a dental hygienist. After that conversation, I looked into dental hygiene, and the rest is history," said Michael Vu, a 2015 graduate of the DVC dental hygiene program. 
During Vu's time in the program, there were 16 female students and four male students. 
"We were strangers at first, a ragtag group that needed to come together to get to the end. We saw each other every weekday for six to eight hours, so many of us became close, formed study groups and became friends outside the program," said Vu. 
Cesar Orozco began his career as a dental assistant, and is now enrolled in DVC's dental hygiene program. 
"I was excited to go to the dentist as a kid. I'm sure it helped that I never had a cavity! The whole dental team seemed to work towards the common goal of making the patient feel comfortable and give quality care. I figured I would fit right into that environment," said Orozco. 
Orozco really enjoys working in the dental field. 
"I love working with clients that have an interest in better oral hygiene, being able to offer my knowledge and services to help them achieve that goal. I enjoy working with all types of people and helping different communities," said Orozco.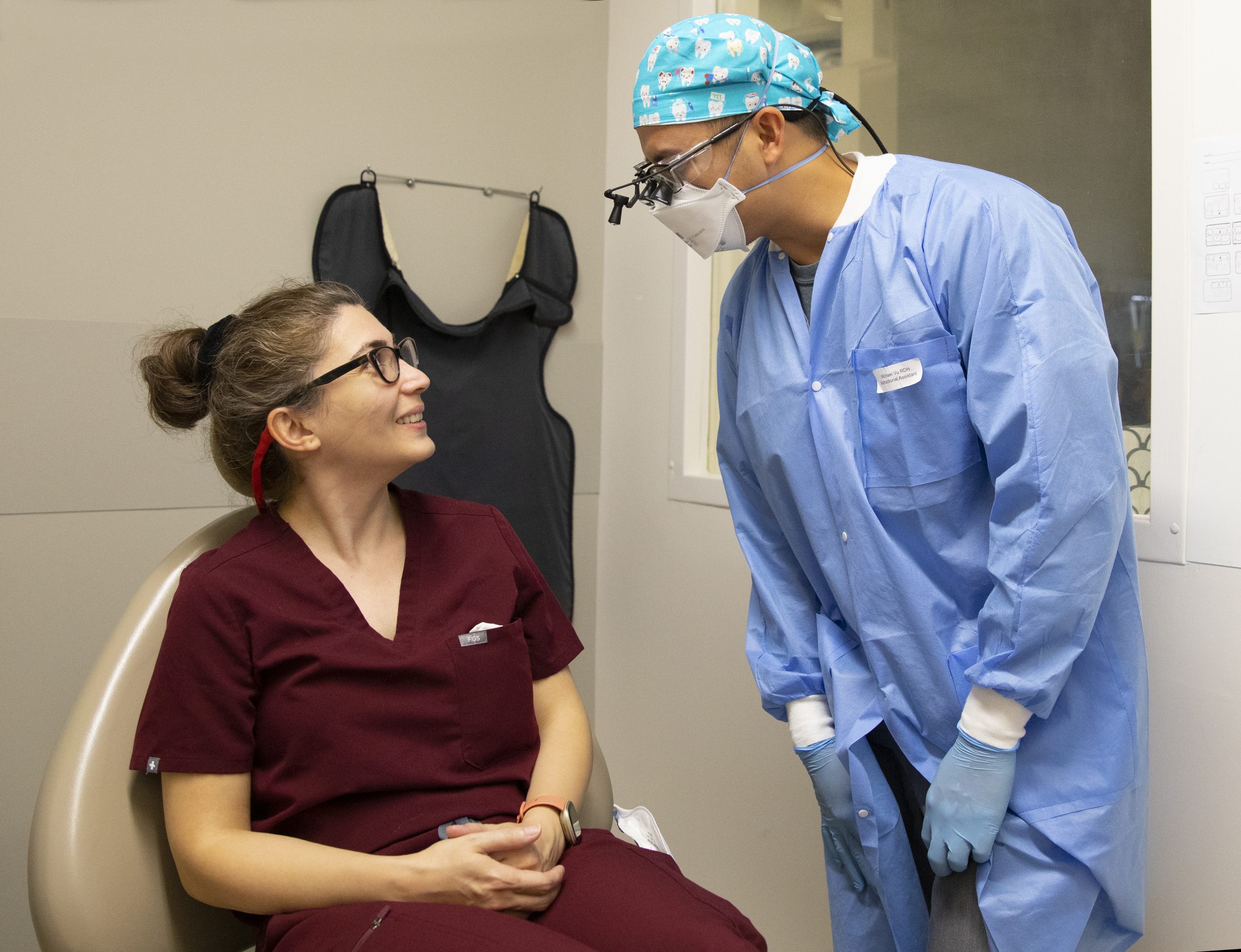 In the past, women have been more interested in becoming a dental hygienist than men. This field is still dominated by women, but that is slowly changing. According to Zippia researchers, in 2010, only 6.63 percent of dental hygienists were men; however, in 2019, the percentage of male hygienists had grown to 9.27%. But the field offers many benefits to people of all genders.  
"Being a male hygienist, some patients have assumed I am heavy-handed and would give rough cleanings. But then I get patients that say I'm extra gentle and it's the best cleaning they've ever had. Being a male hygienist hasn't impacted me negatively because any doubt is just an opportunity to prove my abilities," said Vu. 
Tonette Steeb, DVC's director of dental programs, is pleased to report an increase in male-identified dental students. She feels it is important for students to follow their dreams and passion.  
"Any person can do anything they set their mind to. Students can be courageous, break gender stereotypes and be true to themselves," said Steeb. 
Dental hygiene and dental assisting at DVC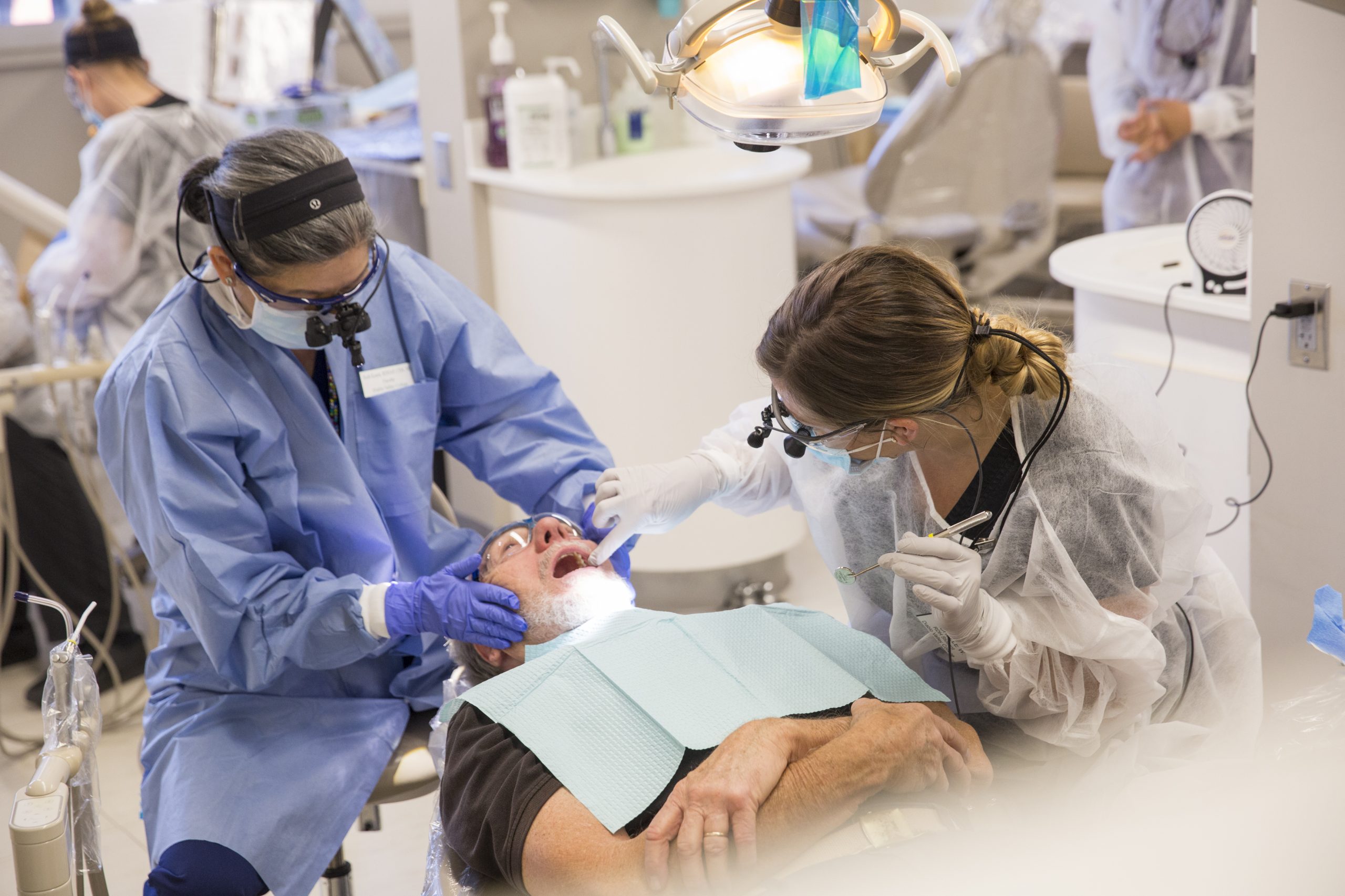 Students interested in a health career with both outstanding training and hands-on clinical experience may want to consider DVC's dental programs. 
Dental assistants provide chair-side support to dentists, and also work in the front office updating patient records, scheduling appointments, and more. Students can complete the program in just 10 months and graduate with the knowledge and skills needed to take the California Registered Dental Assisting (RDA) exam. Students who complete an additional 30 units of general education can earn an associate in science in dental assisting. 
A dental hygienist provides education, clinical, and therapeutic services. Students need to complete 40 units of prerequisites prior to enrolling in the dental hygiene program at DVC. Once enrolled, students can complete their associate in science in dental hygiene in two years. Students graduate prepared to sit for the National Board Dental Hygiene Exam (NBDHE) and a regional practice exam to become licensed as a California Registered Dental Hygienist (RDH). 
Degrees and certificates
Associate in science in dental hygiene

Associate in science in dental assisting

Certificate of achievement in dental assisting
Job Outlook
Both dental assistants and dental hygienists are in-demand occupations. The Bay Area job outlook for these careers is outstanding.  
"Labor market information projects 10.2% growth for dental assistants from 2018-2028, with a median wage of $28.63 per hour. Most dental assisting students are employed prior to graduation. And there is a 9% projected growth for dental hygienists from 2021-2031. The Bay Area trends as one of the highest paying regions with current job postings on Indeed averaging $65.00 per hour," said Steeb. 
While some careers have been negatively impacted by the pandemic, Michael Vu said that hasn't been the case with dentistry.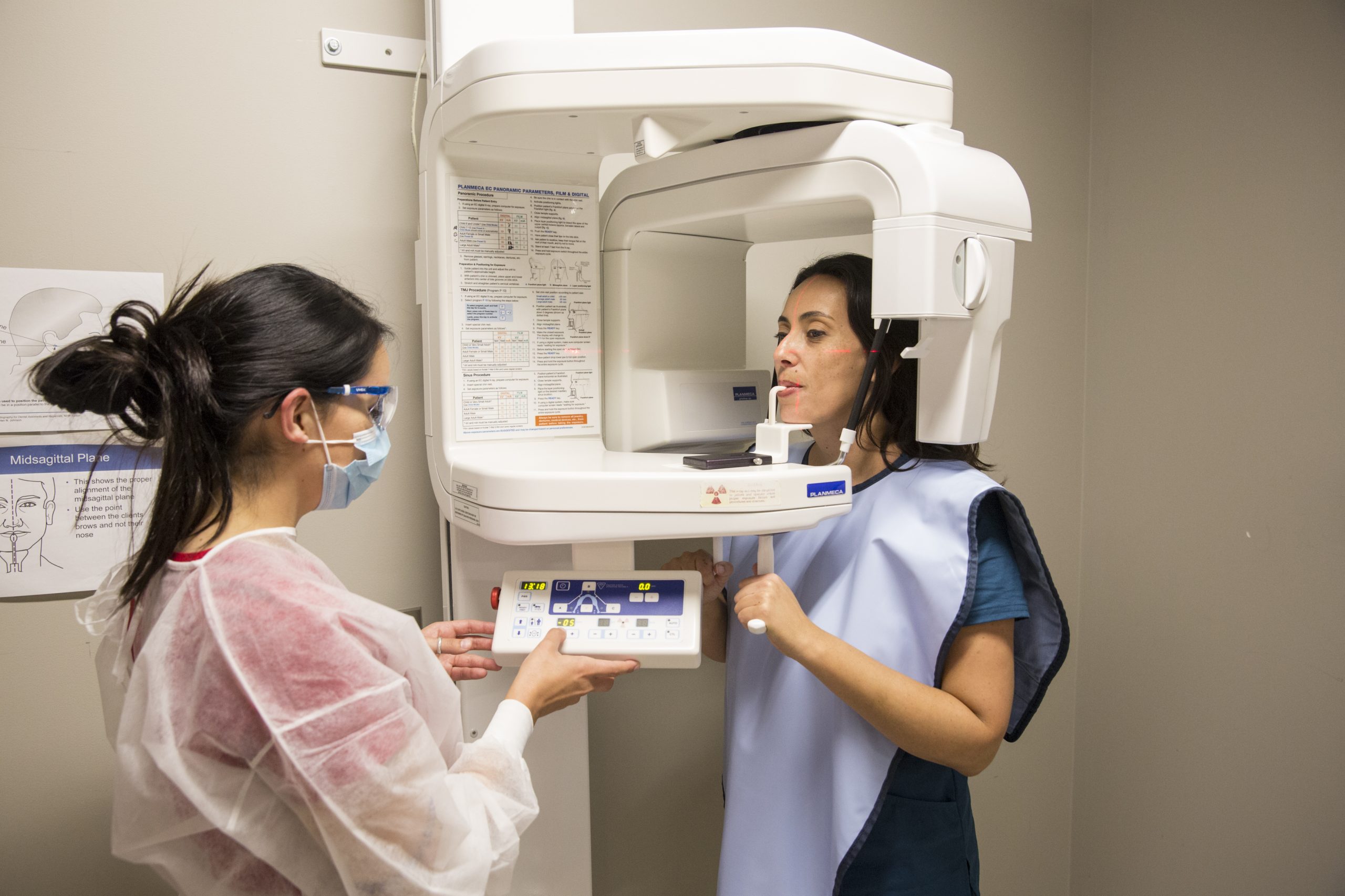 "The market is definitely desirable. Most offices could use another hygienist and/or assistant following the pandemic. Saying that these careers are in-demand is really an understatement," said Vu.  
The positive job market was just one of the many reasons that Salvador Rodriguez decided to enroll in DVC's dental hygiene program. 
"I chose dental hygiene because I wanted a well-paying career in health care that wouldn't require me to accumulate a lot of debt while pursuing my education. I did some research and found that dental hygiene would be a great career choice," said Rodriguez. 
Why enroll in a dental program at DVC?
"Our students form tight bonds that continue throughout their careers. Our senior dental hygiene students are each teamed-up with a junior dental hygiene and dental assisting student to act as a peer mentor and provide support," said Steeb.  
Cesar Orozco appreciated the level of support provided by the DVC faculty. 
"The faculty here are very involved in your academic progress and your growth as a future clinician. Their curriculum is well-organized, just how a dental team should be. I'm ecstatic to be learning from such an accomplished team," said Orozco. 
Vu found his experience at DVC to be so gratifying that he has returned to the campus, but in a new role. 
"I'm currently employed as a Registered Dental Hygienist at Dublin Smiles, but I'm also going to be back at DVC, helping to teach the clinical / hands-on portions of the dental hygiene program. Ever since I graduated, I've wanted to return and give back. I'm also interested in exploring becoming a teacher," said Vu. 
Salvador Rodriguez strongly recommends DVC to students interested in pursuing a dental career. 
"DVC dental students sincerely care about achieving goals as a class and not just as individuals. The quality of instruction coupled with the high standards established by the program will prepare you to graduate and ready to take on your new career," said Rodriguez.  
For more information, visit: