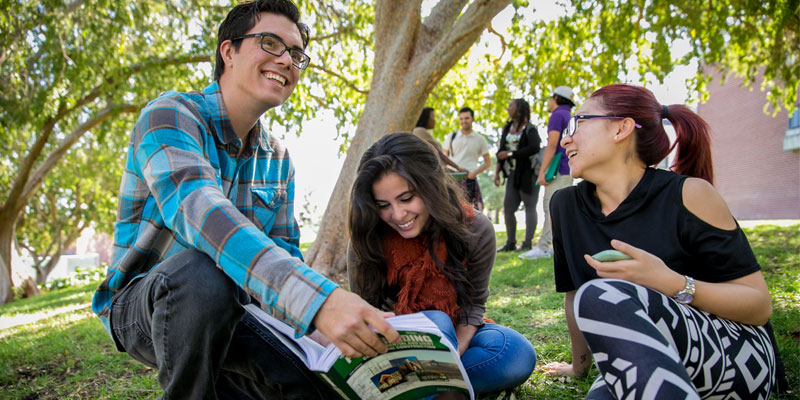 Wondering which career is the best one for you? Take our quick quiz to find out which career paths are the best fit for you, based on skills and passion, not your gender. For each question, choose the response that fits you best, even if all of the choices aren't exactly right for you:
The word I find most inspiring is:
Creativity

Technology

Design

Discovery

Equity
2. The word I find most relevant to me is:
Communication

Management

Construction

Healthcare

Education
3. When I think of my career interests, I most would like to:
Create something

Own something

Build something

Figure out how something works

Help people
4. When I imagine myself working at my dream job, I would most like to:
Communicate / express myself

Sell something

Innovate / solve problems

Use scientific inquiry to make a difference

Advocate for causes I care about
5. My strongest skill is:
Creative expression / communication

Connecting with people / networking

Solving mathematical equations

Researching and investigating scientific challenges

Educating / mentoring / advocating
6. I really enjoy:
Performing for a crowd

Using computers and digital technologies

Working with my hands / building something

Learning how the world works

Contributing to my community
7. I've been told I'm really good at:
Writing / written communication

Public speaking / oral communication

Discovering how things work

Understanding scientific information

Helping people in need
8. One career area that interests me is:
Fine arts / digital arts / performing arts

Business / sales / marketing / information technology

Computer programming / software and web development / engineering and design

Scientific research / drug discovery / health care

Counseling / education / psychology / sociology / social justice
9. When I think about my creative skills and interests, my favorite way to express myself is:
On a stage or on a page

In the kitchen, whipping up a creative meal or dessert

With a drafting pencil 

In my yard, planting a garden

Using my gift of language to persuade others to care about themselves and society
10. Something that I enjoy or believe I would enjoy is:
Creating digital music, film, and electronic media

Flying a drone

Designing and building my own workshop or studio

Focusing on improving my health and wellness, getting physically fit, etc.

Teaching / mentoring
How to calculate your score
All questions are worth 1 point each. Review your responses and fill in the columns in the chart below. Add up all of your "a" answers and put the total in the corresponding box, and do the same for each of the other letters. Then review the corresponding career interest areas, and focus on exploring careers in the area(s) where you accumulated the most points. For more information about DVC career interest areas, visit www.dvc.edu/explore.