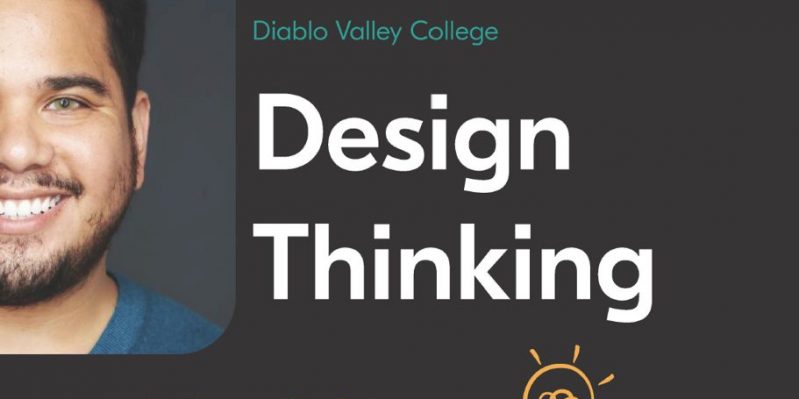 DVC provides many ways for students to respond to real-world challenges. But to develop an effective solution, students need to understand how to approach a complex problem. This is where design thinking comes in.
What is Design Thinking?
According to the Interaction Design Foundation, design thinking helps teams "understand users, challenge assumptions, redefine problems and create innovative solutions." Designers speak with customers multiple times to get input and test ideas before creating a final product or service.
Students entering the job market need to be prepared to apply these principles on-the-job.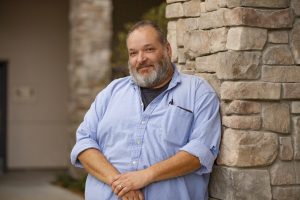 "We need to expose DVC students to current practices like design thinking. That will make our students more marketable," said Mario Tejada Jr., Computer Information Systems (CIS) instructor at DVC. 
The Design Thinking Lecture Series
The DVC Workforce Development Office partnered with Allan and Aaron Sahagun of KYOCERA to develop and produce a virtual Design Thinking Lecture Series to support students.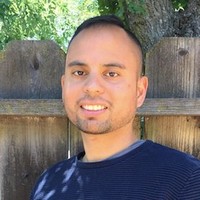 "We got involved because KYOCERA is partnered with DVC on the upcoming agile project management course this fall. Agile project management is now the standard for software project management," said Aaron Sahagun, head of the technical program management office at KYOCERA. 
DVC's Art Digital Media, Business and CIS Departments worked with KYOCERA and the Workforce Development Office to explore several ideas, including the development of the lecture series. 
Lecture topics included: 
Heart and Pulse: Designing for Living People

Empathy: Setting Your Designs Up for Success

Ideation: Going Further, Together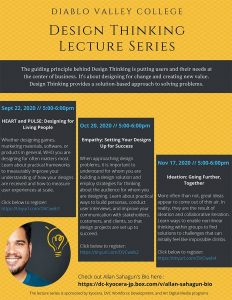 The lectures were led by Allan Sahagun, head of KYOCERA's user experience and product management department. 
"Design Thinking is an iterative approach to solving a problem. It's figuring out the job to be done, by looking beyond ourselves. It's about understanding who you're designing for, and how that design is going to touch their lives," said Allan Sahagun.
Aaron Sahagun concurs, noting "Design thinking helps tech professionals think about solving very challenging problems in a non-linear way."
Today's students need to be able to understand and apply these concepts in their work setting. "Our students will one day work in agile teams employing design thinking strategies to solve UX and human-centered design problems. Providing exposure to brilliant professionals like Allan and Aaron Sahagun gives students a glimpse into their future," said Troy Bennett, professor of interaction design and department chair for Media Studies at DVC.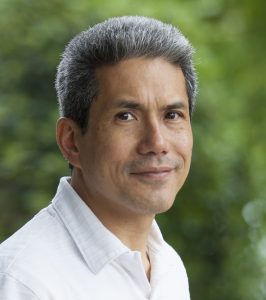 Bennett felt the lectures helped students see connections between classroom learning and real-world experiences.
"They found it eye-opening to learn how creative ideas can be mined through a systemic process rather than divine inspiration," said Bennett.
Allan Sahagun enjoyed being able to connect and share his expertise with students. "This experience, above all else, really pushed me to not only explain, but also reason out, why an iterative approach to problem-solving is so valuable."
EMPLOYER PARTNER SUCCESS
KYOCERA
DVC's partnership with KYOCERA has been invaluable, offering several career-building opportunities for students.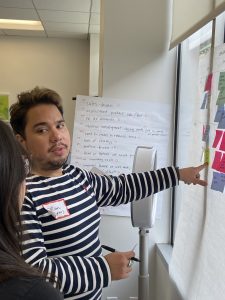 "KYOCERA has been partnering with DVC for over a year now. I am a member of the advisory board for the Art Digital Media Department, and I also was the speaker for the Design Thinking Lecture Series," said Allan Sahagun, head of the user experience and product management department for KYOCERA.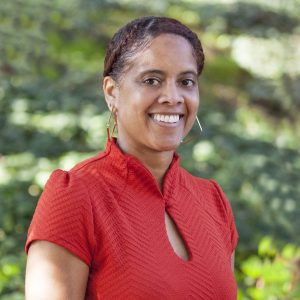 "We've worked with KYOCERA on a fall symposium, workshops, and course curriculum. KYOCERA employees have volunteered to be mentors and judges for our Business program's Piranha Pool competition, advisory board members, and mentors for our new Career Mentorship Program," said Lisa Gwyn, senior program coordinator for workforce development at DVC.
Aaron Sahagun feels the partnership has been helpful to KYOCERA as well.
"We benefit from partnering with DVC because DVC has very brilliant minds in both the business space and engineering space," said Sahagun.