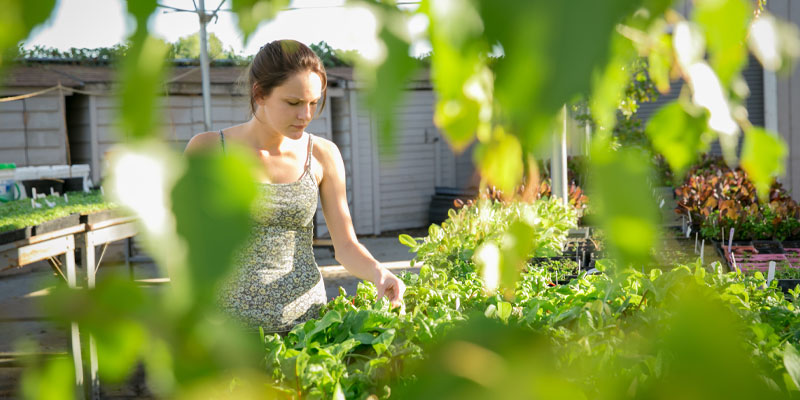 Although DVC's horticulture program took root over 40 years ago, recent program updates and changes have spurred new growth.
"Our program has evolved to meet the needs of the local community and job market. Many students who take horticulture classes plan on going into their own business. We also have many students who go on to complete a bachelor's degree," said Bethallyn Black, lead faculty for the horticulture and plant science program at DVC.
Horticulture at DVC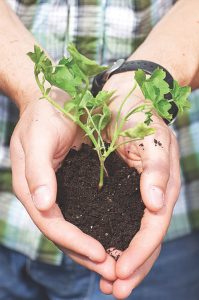 The horticulture program includes classes in basic botany, plant propagation/production, plant identification and use, pruning practices/arboriculture, adaptive horticulture, integrated pest management, landscape design, soil and water management, turf management, terminology, and greenhouse management. 
Students obtain hands-on experience in lab classes. They also tend the DVC garden and participate in annual plant sales.
The program prepares students for several state licenses and industry certificates. Options include landscape contractor, pest control operator, nursery person, arborist, landscape technician, maintenance technician, and irrigation designer.
Degrees and certificates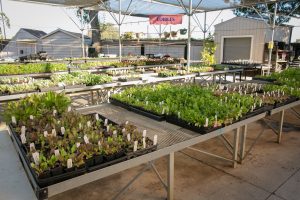 Horticulture students can complete an associate in science for transfer or select from a range of certificate programs.
"New certificates of achievement combining horticulture and business skills are currently in development. We expect they will be available in fall 2021 or spring 2022," said Black. 
Degrees
Associate in Science in Agriculture Plant Science for Transfer
Certificates of achievement
Arboriculture

Landscape Design

Nursery and Greenhouse Management

Plant Science and Horticulture

Arboriculture Entrepreneurship – coming soon
Nursery and Greenhouse Entrepreneurship – coming soon
Landscape Design Entrepreneurship – coming soon
Master Grower – coming soon
Certificates of accomplishment
Tree Technician

Landscape Design Fundamentals

Nursery Technician

Horticulture Technician
Cannabis cultivation
"Interest in growing cannabis has long been a driver for some students attending our classes. Legalization has brought renewed interest from persons wanting to grow plants for their own use. That said, we have about as many students interested in growing their own food as are interested in growing their own medicine," said Black.
DVC's controlled environment class discusses hydroponic systems for growing plants. This is a method often used for growing edible plants as well as for indoor cannabis farming. Because DVC is a drug-free campus, and cannabis remains classified as a Schedule 1 drug, the plants raised on campus for this class are basil and microgreens.  
"We are also developing a class about cannabis cultivation that focuses on hemp. Hemp is the same plant as cannabis, but without the psychoactive component. The growing conditions are identical," said Black.
Facility Upgrades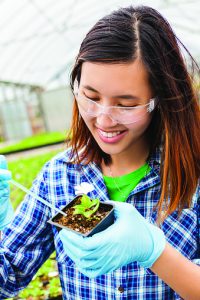 Over the past year, several facility updates were made through a Strong Workforce Program Grant from the state.
"We replaced the glazing panels for our greenhouses. Vents were installed allowing for passive summer cooling. We are thrilled to have more light and better air control! We are also reviewing drainage issues with our concrete flooring. It is hoped that project will be completed this summer," said Black. 
Horticulture lecture classes have been held online due to COVID-19; however, students in lab classes have been able to enjoy on-campus learning during the pandemic.
"Our program has been able to continue thanks to our labs, held outdoors or in the greenhouses with fans, social distancing, and masks," said Black.
Job outlook
Career paths for students who complete certificates include:
Nursery and greenhouse manager

Nursery employee

Propagation specialist

Arborist

Tree worker

Landscape designer

Landscaper

Irrigation technician

Pest management specialist

Gardener

Farmer

Turf manager

Master grower

Agribusiness owner/entrepreneur
Opportunities vary widely, with wages ranging from minimum wage up to $30 an hour or more. With completion of a bachelor's degree, additional opportunities with well-paying wages can be found in soil management, agriculture, genetics, viticulture, conservation, and more. 
For more information about the DVC horticulture program, visit www.dvc.edu/horticulture.
STUDENT SUCCESS
Donna Petralia 
Horticulture Program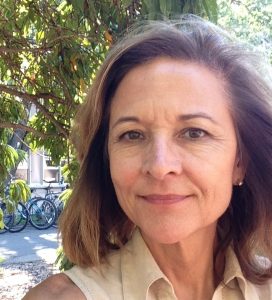 Donna Petralia enrolled in the DVC horticulture program later in life, after raising children and building a construction service business.
"I moved to the East Bay to be closer to my grandchildren and quickly got a job as a business office manager. It was a good job, but I yearned for something more. I enrolled at DVC to fulfill my passion for growing things and to learn more about sustainable living. The horticulture program gave me an opportunity to connect with students and staff who share my passions," said Petralia.
Petralia has been quite busy since enrolling in the program. She has earned seven horticulture certificates, and will complete her associate in science in environmental science in fall 2021. She's also been applying her new-found skills on the job at Gardener's Guild.
"While taking classes at DVC, I stumbled upon an ad for an administrative position at a commercial landscape company. They required the business skills I possessed, the ability to work with vendors, and some plant knowledge. I made the leap to join them at an administrative support level, but quickly moved up to a management position utilizing the knowledge I gained from the horticulture program," said Petralia.
During her tenure at Gardener's Guild, Petralia has been able to expand her role to include plant identification, pest management, garden design, plant health care, pruning, and more. 
"I also resurrected our internship program and have managed DVC interns. My goal is to give them a well-rounded experience working in the commercial landscape field while supporting their educational and career goals. I am also active in recruiting, attending job fairs, trade shows, and have a role on our company board of directors. I'm also a member of the DVC horticulture department advisory board," said Petralia. 
Petralia highly recommends the DVC horticulture program to students with passions similar to hers.
"I have seen many fellow students from different paths come to horticulture and not only blossom, but thrive. There is something really special here that promotes growth (horticulture puns intended)," said Petralia.
She is particularly fond of the relationships she's developed through the program.
"The connections I have made at DVC are invaluable. Professors not only educated me; they became colleagues in the workplace. Fellow students that I knew are now good friends. Honestly, getting into the horticulture program at DVC was a life-changer for me. Each class not only expanded my knowledge, it ignited a passion to learn more and share more with others," said Petralia.