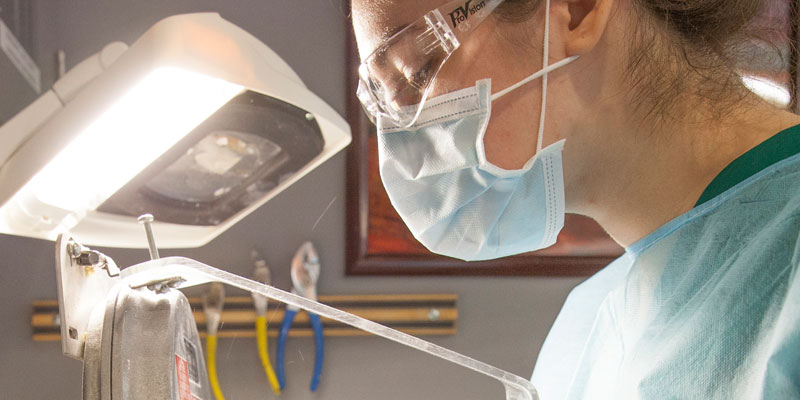 Some students are visual learners, while others learn best by listening. Many students prefer to learn by doing. This hands-on approach is referred to as experiential learning. 
DVC career education programs integrate hands-on learning right in the classroom. Students also have many options to learn in a work setting. This is referred to as work-based learning. During the pandemic, some DVC faculty had to get creative, offering virtual experiential learning rather than in-person opportunities. But with a greater number of classes being held on-campus in fall 2021, students will be able to enjoy the hands-on experiences they have become accustomed to at DVC.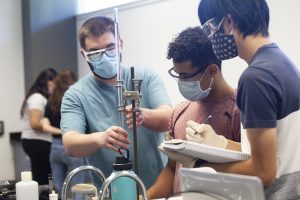 Experiential learning and work-based learning benefit both students and employers. In fact, the National Association of Colleges and Employers Job Outlook 2017 Survey indicates that 91 percent of employers prefer applicants who have work experience. Over 65 percent of employers surveyed prefer the work experience be job-related.
The new world of work
In 2012, the California Community College system developed New World of Work (NWoW) learning modules focused on the "soft skill"
content needed for job success. The skills include:
Adaptability

Analysis/solution mindset

Collaboration

Digital fluency

Entrepreneurial mindset

Empathy

Resilience

Self-awareness

Social/diversity awareness
"These skills are needed for both school and work. Yet employers report these skills are often lacking in workers and job applicants," said Marisa Greenberg, senior program coordinator for workforce development at DVC.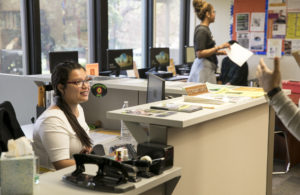 DVC classes ensure students have the technical and soft skills needed for success. This supports and enhances hands-on learning.
"The modules enable students to practice soft skills in a work-based learning setting," said Greenberg.
Learn by doing at DVC
DVC offers many options for students to learn by doing:
Career education programs:

Students enrolled in a career education program are likely to be engaged in hands-on learning both inside and beyond the classroom. Options include programs in art, business, construction, design, education, engineering, information technology, and health careers. Many transfer programs in the arts and sciences also involve hands-on learning. 

Work experience education (WRKX):

WRKX classes enable students to earn credit for learning that takes place at a job site. Students working at least 10 hours per week at a job or internship are eligible.

Work-based learning:

Many DVC academic programs offer an internship. Kinesiology students can intern on-campus in the athletic training clinic or fitness center. Dental students complete externships in off-campus clinical settings. Students enrolled in the early childhood education program can work at the DVC Children's Center or off-campus at a daycare or preschool.

Project-based learning:

Students can engage in projects throughout their time at DVC. For example, business students can participate in a business plan competition. Culinary students can work in the Express Bar and Norseman Restaurant. On-campus sales enable horticulture students to sell plants, while art students can profit by selling their creations. Technical theater students hold crew positions for DVC productions. Allied health students visit local health care centers and can compete at a state conference.

Year Up:

Students enrolled in DVC's Year Up program spend one term on campus taking classes in information technology or project management. Students intern with a Year Up partner company in their second term. Partners include Salesforce, Twitter, GE Digital, Workday, Bank of the West and more.

Federal work study:

Students who qualify for federal work study are able to obtain a part-time on-campus job to help pay for college. Some students are able to find a job that involves skills related to their academic program.
Benefits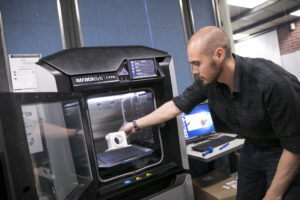 Hands-on learning enables students to create meaning from their classroom experience. Material taught by lecture or textbook takes on new life when applied in a real-world setting. Students also gain soft skills that help them become valued employees.
Rob Franek, editor-in-chief of The Princeton Review, encourages students to learn by doing:
Discover what you love.

Go out into the world and find a setting you think you would like to work in.
Take a risk.

Try something new. Experience success and failure.

Learn how to talk about your skills.

How can you apply what you've learned to other settings? Practice talking about your skills and experience to prepare for job interviews.
By following this advice, you'll enjoy an enhanced learning experience while also ensuring you are job-ready. For more information, visit https://www.dvc.edu/academics/career-education/students.html.
Sources: