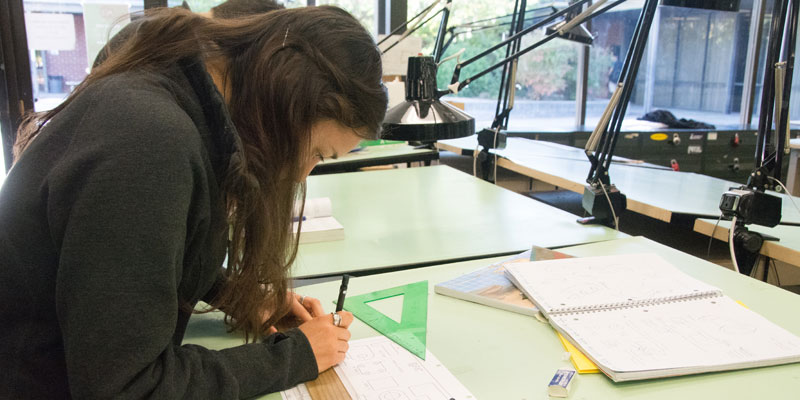 When deciding which college to attend, students typically focus on academics, campus culture, and budget. While this is a good strategy, it is also important to consider opportunities for internships, jobs, mentoring, and networking.  Students attending DVC can check all of these boxes. DVC's location is key in helping to forge partnerships with employers throughout the Bay Area.
The DVC workforce development office and career education programs work closely with local employers to meet the needs of students and industries critical to the region's success.
"We recruit local employers to be members of our advisory boards enabling them to give voice to their needs. They also offer guidance on trends and changes within their industry. Faculty use these insights to develop or update curriculum and equipment to ensure students learn the most up-to-date skills for their career paths," said Lisa Gwyn, a senior program coordinator for workforce development at DVC.
Industry partners also offer work-based learning opportunities to DVC students.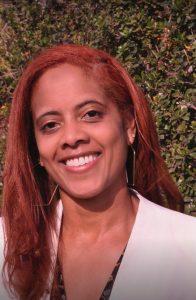 "Employers develop internships and participate in career fairs. They also present during in-class speaking events, as well as larger events, such as our 'industry insights' series. These opportunities enable employers to share what they are looking for in an employee. Students benefit by learning how to prepare for a career in their industry," said Gwyn.
Internships support hands-on learning in DVC's career education programs. These opportunities enable the student to apply the skills they have gained in a real-world setting.
"Prior to the pandemic, the architecture program and workforce development office experimented with building multiple-tiered connections with our industry partner, DLR Group. Introductory level students attended a career talk at the DLR Group office. Selected qualified graduating students were able to apply for an internship with the DLR Group," said Qi Zhu, an architect and professor for DVC's architecture program.
Zhu is grateful that DLR Group is offering a full-time paid internship opportunity to DVC architecture students this summer, despite the pandemic.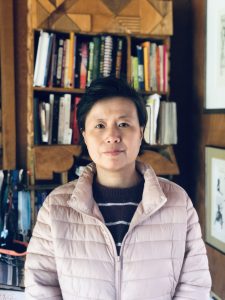 "The Architecture, Construction and Engineering Club (ACE Club) also offers a spring lecture series featuring local professionals discussing their career experiences and projects. Sometimes students land internships through this networking outreach," said Zhu.
While many architecture students transfer to earn a bachelor's degree, Zhu reports that some students obtain their associate degree at DVC and then enter the job market. The networking, mentoring and internship programs at DVC are often instrumental in getting students connected to employment opportunities.
"After graduating, students often work in the firm that they were connected to at DVC," said Zhu.
This summer, DVC will pilot something new – a career mentorship program.
"We started this program to connect students with professionals who can be there for them as they explore their career path. Career mentors will support student professional development by being thought partners, providing insight, feedback, and encouragement," said Gwyn.
If you are an employer interested in developing an internship program or would like to present to our students or become a mentor, contact Lisa Gwyn at [email protected]. 
Design Competition Presents Real-World Industrial Design Challenges
For the last several years, DVC's industrial design students have participated in an annual design competition. 
"A few years ago, we reached out to Autodesk to ask them to sponsor the event based around their advanced design and manufacturing software, Fusion 360. We also proposed leveraging this relationship with other leading companies who would provide our students with a design brief and then work with our students," said Jeffrey Smith, professor and program lead for the industrial design and advanced manufacturing programs at DVC.
DVC also suggested inviting local transfer colleges to participate each year, enabling students to directly connect with their prospective transfer schools.
"Autodesk made DVC an official education partner and has sponsored our annual design challenges ever since. Participating companies include BOSE Audio, Nissan USA, Oru Kayak and Benchmark. And this year, the design challenge is being presented by Limar Italia, a high-end bicycle racing company based in Bergamo, Italy," said Smith.
For the Autodesk/Limar Italia design challenge, DVC students are working with Limar Italia's design director, Eric Horton.
"This year's design challenge kicked-off in February when Horton revealed the project to students from DVC, Academy of Art University, California College of the Arts and San Jose State University. Autodesk has provided software training for our students, teaching them how to model bike helmets using Fusion 360," said Smith.
DVC students learned about Italian culture from the San Francisco Italian Consulate. They also attended a private tour of the velodrome racetrack in San Jose. They had a one-on-one mid-project review with Horton as well. Students presented their final concepts and 3D printed helmets to judges in May.
"This year's judges include Autodesk's educational team, Limar Italia's design group from Italy, and Tom Matano, the famed designer of the Mazda Miata who is also the executive director of the Academy of Art School of Industrial Design," said Smith. 
Horton feels that participating in the design challenge is valuable both personally and professionally.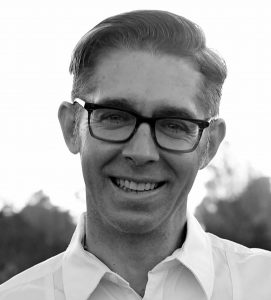 "I've seen the benefit that students get from exposure to industry professionals. It's a great feeling to provide mentorship to aspiring young designers. And it's great for Limar Italia to gain visibility in the industrial design community. DVC has a tremendous industrial design program led by an inspiring go-getter, Jeffrey Smith," said Horton.
There are also specific advantages to serving as a corporate sponsor.
"Consumers are paying attention to the behavior of brands. I believe our customers would be excited to know that Limar Italia is focused not only on making great products but is also giving back to the community. It's also valuable for us to see how the next generation of designers perceive our brand and the categories in which we are participating," said Horton.
While the competition presents an example of a real-world challenge, the intention is not to necessarily create a product designed by a student.
"The idea is to explore 'blue sky concepts' that aren't burdened with the realities of helmet production. That said, if there are ideas with real merit, we are certainly open to exploring those ideas further and potentially providing opportunities to students involved," said Horton.
Horton appreciates the talent he's seen so far, ranging from beginners to students who already have industrial design degrees but want to further build their skills. 
"I'm impressed with the work I've seen and am excited to see how the students evolve their projects as we move towards final presentations," said Horton.
Smith is particularly proud of the number of students who have participated in the competition and then moved on to build careers due to their efforts.
"Sometimes our students don't win, but they end of getting amazing jobs based on their portfolios. Many DVC students have gone on to earn great jobs with the participating industry partners. We also have four past participants and current students working at Autodesk as student ambassadors, based entirely on the skills acquired from the competition," said Smith.
Some students have participated in multiple competitions, creating an outstanding portfolio that can be shown to prospective employers.
"Shane Hegarty comes to mind, as he participated in three separate design challenges. He got an amazing job right from DVC designing motorcycle racing gear for Kiska Design in Salzburg, Austria," said Smith.
For more information about the DVC industrial design program, or to find out more about the annual design challenge, visit www.dvc.edu/industrial-design. 
STUDENT SUCCESS
Carlos Jimenez
Industrial Design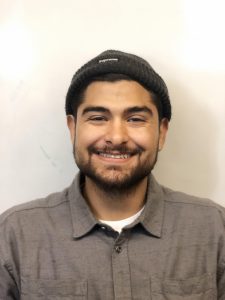 Carlos Jimenez participated in two competitions – Newprodx in 2016, and Autodesk/Nissan USA in 2018.
"For Autodesk/Nissan USA, the prompt was to design what transportation would theoretically look like in the year 2030 if things were to become more automated," said Jimenez.
Jimenez won an award for best use of Autodesk's software, Fusion 360. 
"My concept was an autonomous car that took the monotony out of the daily commute by turning the interior into a racing simulator while the car shuttled you home safely. I think I won because of the amount of effort I put into the 3D model," said Jimenez.
Jimenez is proud to have earned two associate in science degrees from DVC, as well as a bachelor of science in industrial design from San Francisco State University in May 2021.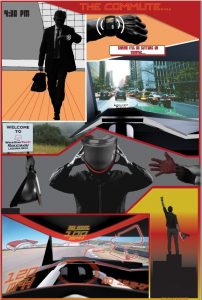 "
I'm currently working as an Engineering Intern for Benchmark Electronics in Concord. A lot of my extracurricular time at DVC was spent in their machine shop where I was able to prototype a lot of my design ideas there, and get familiar with manufacturing tools, " said Jimenez.
Jimenez feels that the design competitions were key to his success.
"You can make lasting connections from them and learn a lot about your design skills with realistic scenarios," said Jimenez.
William E. Marriott
Industrial Design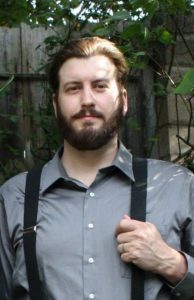 William E. Marriott was a working professional for many years but decided to pursue a career that better fit with his interests. He came to DVC to study industrial design and participated in two design competitions.
Marriott won the Best Fusion 360 Generative Design Award for the Autodesk/Oru Kayak design competition.
"We were asked to create an innovative add-on or attachment for their current product line. I created a portable water turbine with reverse flow converter and adapter to be used to generate electricity for battery storage or to be reversed allowing the turbine to be used as a trolling motor," said Marriott. 
Participating in the competitions was invaluable for Marriott.
"The competitions gave me motivation to succeed and rise above in a way standard class structures never seemed to do. I got to really think outside the box and do independent research and collaboration with fellow students," said Marriott.
Marriott recently graduated from DVC with a certificate of achievement in industrial design and a certificate of accomplishment in computer aided drafting (CAD) and digital media for architecture, industrial design and engineering. While job searching, he's staying busy.
"I'm strengthening my portfolio with multiple related projects in furniture building and constructing a tiny house on our property," said Marriott.