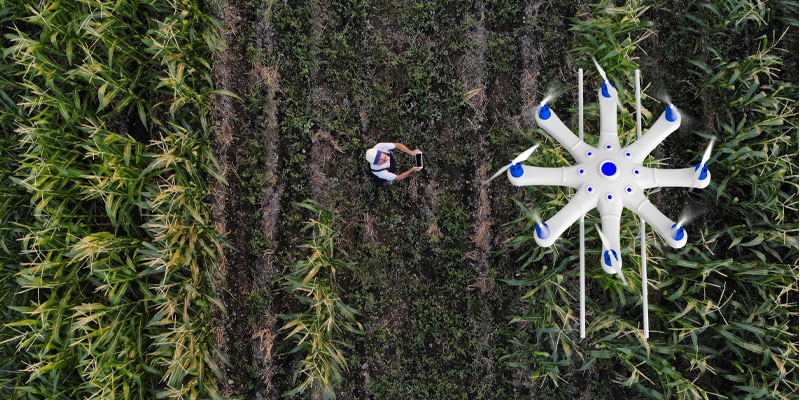 If you're looking for a career that will get you out of the office and out into the world, consider drone technology!
"We want the student experience to be enriching and educational. Drones are fun to fly! Students are able to fly advanced models with cutting-edge GPS and cameras. We emphasize mapping applications as it is one of the leading sub-sectors in this emerging industry," said Jeffrey Miller, geography/unmanned aerial systems professor.
DVC initially developed a drone course as an elective within Geographic Information Systems/Global Positioning Systems (GIS/GPS) to introduce interested students to UAS technology. 
"We soon realized that with the growing number of drone-related applications, one drone course would not suffice. We also know that many drone applications are specific to various programs on campus," said Michael Quinn, geography professor and drone certificate coordinator at DVC.
DVC now offers two options for certificates in drone technology. Both certificates also prepare students for the Federal Aviation Administration (FAA) Part 107 Drone Pilot License Exam required for commercial drone operations. 
Drone Technology at DVC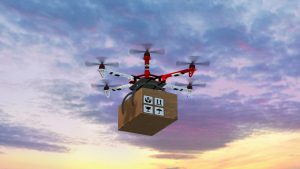 DVC drone technology coursework covers UAS flight operations, safety procedures, data acquisition and processing. 
Certificate of accomplishment:
Complete two core courses in drone technology:

GEOG 164 – Fundamentals of Drone Operation and Licensing

GEOG 165 – Drone Remote Sensing
Certificate of achievement with specialization:
Complete the above core drone courses

Complete an additional six units from ONE of the following disciplines:

administration of justice

art digital media

biology

business and entrepreneurship

environmental science

geography and geospatial

horticulture
Career Paths
The program at DVC prepares students to enter a myriad of fields that utilize drone technology. Although the certificate programs are relatively new, students are already experiencing success. Several students have already passed the FAA drone pilot exam.
"A certified drone pilot can work in marketing, public safety, utilities and infrastructure, engineering, architecture, geotechnical companies, or with a commercial drone services company," said Quinn.
For professionals looking for a way to enhance skills in a related field, drone technology offers many opportunities.
"Flying a drone is the easy part. It's the data acquisition and processing that sets our students apart. A biologist may hold a bachelor's degree in biology, but the job description may call for extensive field work and mapping. Drone skills add value and separate the person from the rest of the candidate pool," said Miller. 
Students studying business and entrepreneurship may also find interest in DVC's drone technology program.
"To make a living doing whatever it is that you're interested in, you need to understand the financial systems surrounding it. For drone technology, it might be wise to look at trends that push money into drones, such as fighting fires or crime. Understanding where the money comes from helps drone entrepreneurs decide what services to offer," said Ryan Buckley, an entrepreneur and associate professor for business administration. Buckley is also the chair of the Diablo Valley Tech Initiative (DVTI), an organization that got its start within the DVC business administration department's advisory board.
"DVTI is focused on attracting more tech businesses – drone startups included – into the Diablo Valley area. We are actively reaching out to drone company CEOs throughout the Bay Area and around the state. We're telling them about the great opportunity to build drone businesses in the Diablo Valley. Contra Costa County has two county-owned airports at Byron Airport and Buchannan Fields. Both are permitted for certain types of unmanned aerial systems testing. Both airports are also able to streamline FAA permitting, which is a huge need for startups," said Buckley.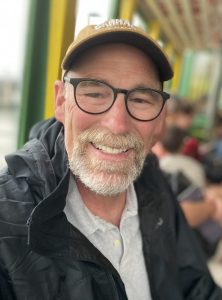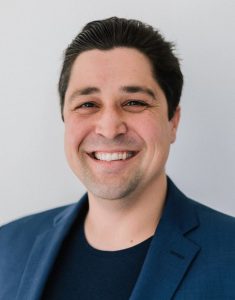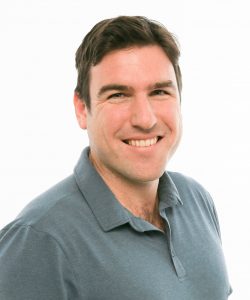 Job Outlook
"This is a growing industry. In the past, large companies were more likely to hire a small group of drone service providers. Now these companies have shifted to developing drone programs in-house, and they are looking to hire drone staff," said Miller.
Annual salary depends on experience and education level. According to Salary.com*, the salary range for an Unmanned Aerial Vehicle (UAV) pilot in California is anywhere from $45,048 to $124,669, with a median salary of $89,239.
For more information about the drone technology program, visit www.dvc.edu/drone-technology.
* Source: https://www.salary.com/research/salary/posting/unmanned-aerial-vehicle-uav-pilot-salary/ca
STUDENT SUCCESS
Reya Martin
Drone Technology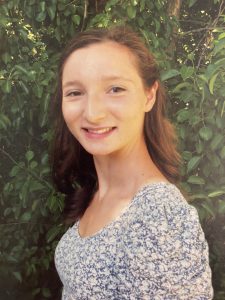 Reya Martin is currently pursuing a certificate of achievement in drone technology at DVC.
"My main goal is to use my drone skills for wildlife conservation. The conservation sector already uses drones to help struggling species in the wild, and I aim to help in this regard," said Martin.
Even though she won't graduate until this spring, Martin already passed the FAA drone pilot exam.
"The first drone class I took, GEOG 164, covered most of the information included on the FAA drone pilot exam. The class's guidance and resources definitely helped me pass," said Martin.
One of her most memorable experiences in the program was flying the DJI Phantom 4 Pro drone over Lime Ridge Open Space in Walnut Creek.
"I looked at the pictures I took and felt a little bit overwhelmed at how easy it was to use drone technology and create such cool pictures! After mosaicking the pictures to make a panoramic photo, I couldn't help but feel proud of myself for making my first professional looking picture," said Martin.
Martin highly recommends DVC's drone technology program for students interested in this exciting field.
"In my opinion, the drone tech program is excellent for those looking to complete the FAA pilot exam, add a new skill to their resume and/or learn about drones in general and their applications. Drones have been, and still are, rapidly becoming a larger part of the workforce, so I believe it is both wise and practical to pursue the program," said Martin.
Cyrus Khambatta
Drone Technology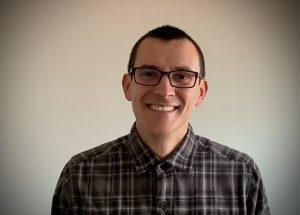 Cyrus Khambatta was introduced to drone technology through his enrollment in DVC's Geographic Information Systems/Global Positioning Systems (GIS/GPS) program.
"The remote sensing class piqued my interest. When DVC offered a program that was focused on preparing you to become a successful drone pilot, I knew I had to enroll," said Khambatta.
Khambatta feels the skills he's learned through the drone technology program have helped him to professionally and safely operate a drone mission.
"The drone tech program prepares you for what you will encounter when out in the field or on a job site," said Khambatta.
Khambatta has completed several programs at DVC. He has earned associate in science degrees in environmental science, computer science and GIS/GPS. This year, he completed a certificate of achievement in drone technology. These programs have been invaluable and have made a difference in his career.
"I am a Geospatial Technician at GeoWing Mapping Inc. I process light detection and ranging data and annotate and mark high resolution maps of proposed projects. The drone technology program helped me get my Part 107 UAV commercial pilot's license," said Khambatta.